Saturday, November 14
11:00 AM Eastern
Annapolis, MD
Dolls of Madame Alexander, 1948-1954. Featuring The Trudy Butler Collection, Part II, and selections from other private collections and estates, highlighted by exceptional Cissy and Cissette dolls,...
14 Days 7 Hours
to bid until the live auction begins!
Start Bidding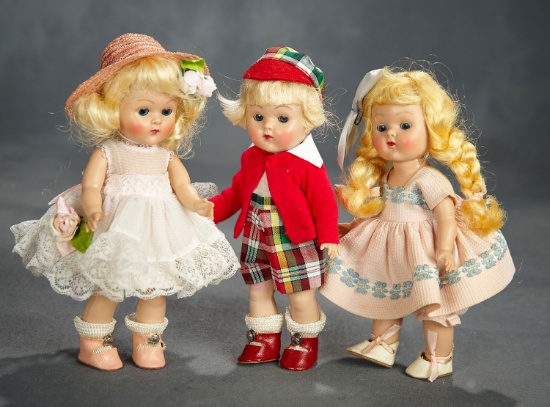 Saturday, November 21
11:00 AM Eastern
Annapolis, MD
Part I features Barbie dolls including models 1, 2, 3, Bild Lilli and other rare models. Part II features hard-to-find early Ginny dolls by Vogue. Live telephone and absentee bidding are available....