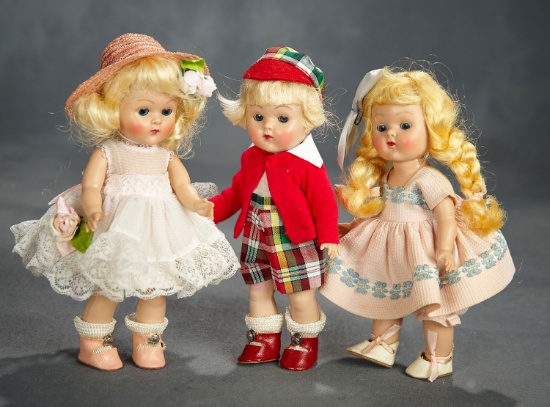 Mid-Century Dolls. Part 1: Barbie. Part 2: Ginny
Saturday, November 21, 2020 | 11:00 AM Eastern
Catalog coming soon!
Mid-Century Dolls. Part 1: Barbie. Part 2: Ginny
Saturday, November 21, 2020 | 11:00 AM Eastern
Internet Premium:
15%
See Special Terms for additional fees
Description
Part I features Barbie dolls including models 1, 2, 3, Bild Lilli and other rare models. Part II features hard-to-find early Ginny dolls by Vogue. Live telephone and absentee bidding are available. Call us at 410-224-3655 M-F 8:30AM-5:00PM EST or email info@theriaults.com anytime.